Home

/

The ultimate guide to sparkling windows
The ultimate guide to sparkling windows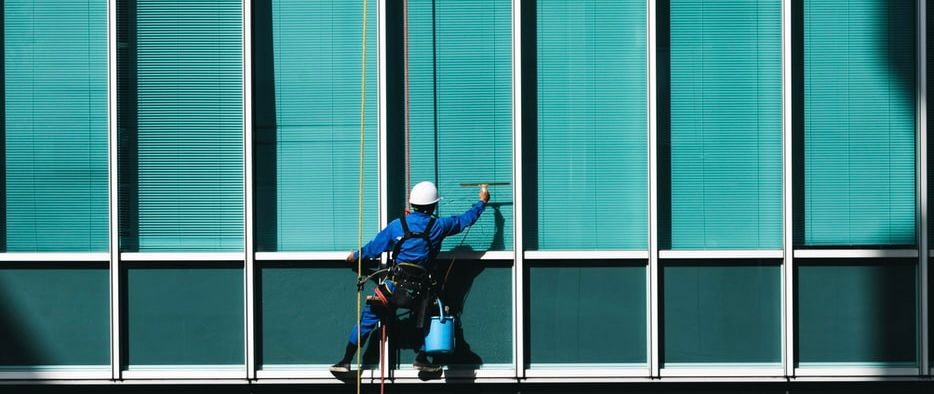 Dirty windows say a lot about a business. They are a reflection of your standards.
Cleaning a window is more than simply wiping over a surface. The equipment, cleaning tools, accessories and chemicals all play a vital role in achieving that sparkling finish on your business' windows.
Say goodbye to streaks, droplets, haze and chemical residue on your windows. Here's a checklist to solve your window cleaning problems.
Choosing the right equipment for the job
Depending on your business, window cleaning equipment can start off with the standard cleaning sleeve and T-bar, standard rubber squeegee, bucket and window cleaning chemical. You can even upgrade to extendable poles to reach those impossible spots. Tip: the same poles can be fitted with cobweb brushes.
Before starting any window cleaning job, you must consider:
Are you cleaning windows inside or outside the building?

Is the building multistory

?

C

an see glass

that needs

clean

ing

fro

m below

?

Will you need to clean multiple surfaces?
Is your building near the ocean and effected by ocean spray?
If you're after some serious shine for outside windows, or your business location is much larger than what a simple squeegee can handle, then a deionisation system is the way to go.
Deionisation systems filter out the impurities in water such as ionised materials and salts. This creates highly purified water that eliminates residue and droplets on cleaned windows AND your windows will stay cleaner for longer.
These systems come in many forms and packages catering to buildings of two storeys (7 metres) up to six storeys (23 metres). You can even sub in a brush attachment to clean the surrounding areas like the eaves, signs, walls and frames.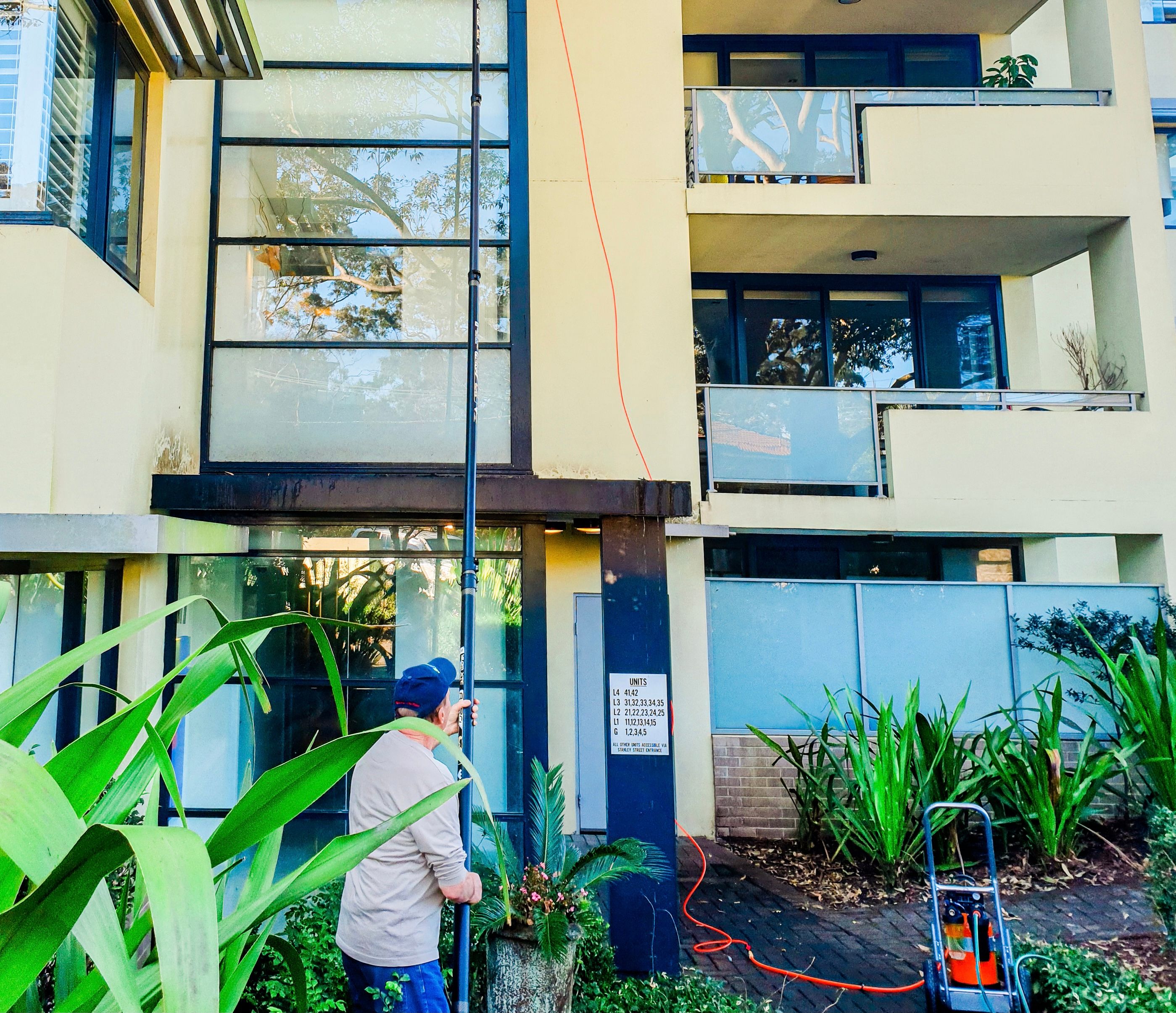 Tools & accessories make a difference
When making the decision between the many window cleaning tool options it's important to consider whether the tool is:
Consider brands that are well-known within the industry for their high-quality products that stand the test of time and endurance. Ask us about Ettore, Sorbo and other global leading brands stocked at Rapid Clean.
Tools that are awkward to use and uncomfortable to manage guarantees a one-off cleaning job and consistently dirty windows. That's not what clients and/or customers want to see. Test out the tools before buying them. Make sure they're comfortable in your hands and not causing any bodily strain during use.
Can the one tool do multiple cleaning tasks for various areas? Does the tool pivot to allow access to hard-to-reach areas like corners and arches? Does it have extendable poles? Asking these questions about customisable tool options will save you money and time in the long run.
Will the tool get the job done well and in a timely manner? Selecting the right blades for the squeegee, for example, or having detachable microfibre pads can help you clean faster and smarter, which is what every business wants, right?
Ettore Products have a wide range of window cleaning equipment that includes multi-function tools and accessories. They are the leading brand of window cleaning tools and have an expansive product range that ensures quality and consistency.
The right chemicals to do the job
Three things to consider when you're choosing a window cleaning chemical is effectiveness, safety and affordability.
There are thousands cleaning chemicals on the market to choose from so Rapid Clean have made this step an easy one.
Rapid Clean's go-to window cleaning chemicals that actually clean the glass, eliminates streaks and dries quickly are Halo and Clear Reflections. For really dirty windows, first use Agar Bellevue, a dilutable window cleaning detergent that releases stubborn dirt, and then finish with Halo to ensure no streaks.
Both Halo and Clear Reflections products come highly recommended as they both come in 5-15 litre options and are proven to cut through greasy fingerprints and grime with minimal effort.
Clean with glass cleaning cloths that have extra fine threads and smooth weave to give amazing clarity compared with any other cloth. They are non-linting, washable and reusable.
About Rapid Clean
Rapid Clean Newcastle is the region's leading supplier of online cleaning products. Browse and buy great quality window cleaning supplies.
Rapid Clean is locally owned and operated, with our showroom based in Mayfield West, Newcastle. Drop by and look at the wide ranges of window cleaning products as well as the Water-Fed pole systems, handles, window cleaners, and cloths.
Looking through a window so clean that your crisp reflection is looking back at you, is what separates a thoughtful business from the rest.