Classification of Dangerous Goods Labelling For The Workplace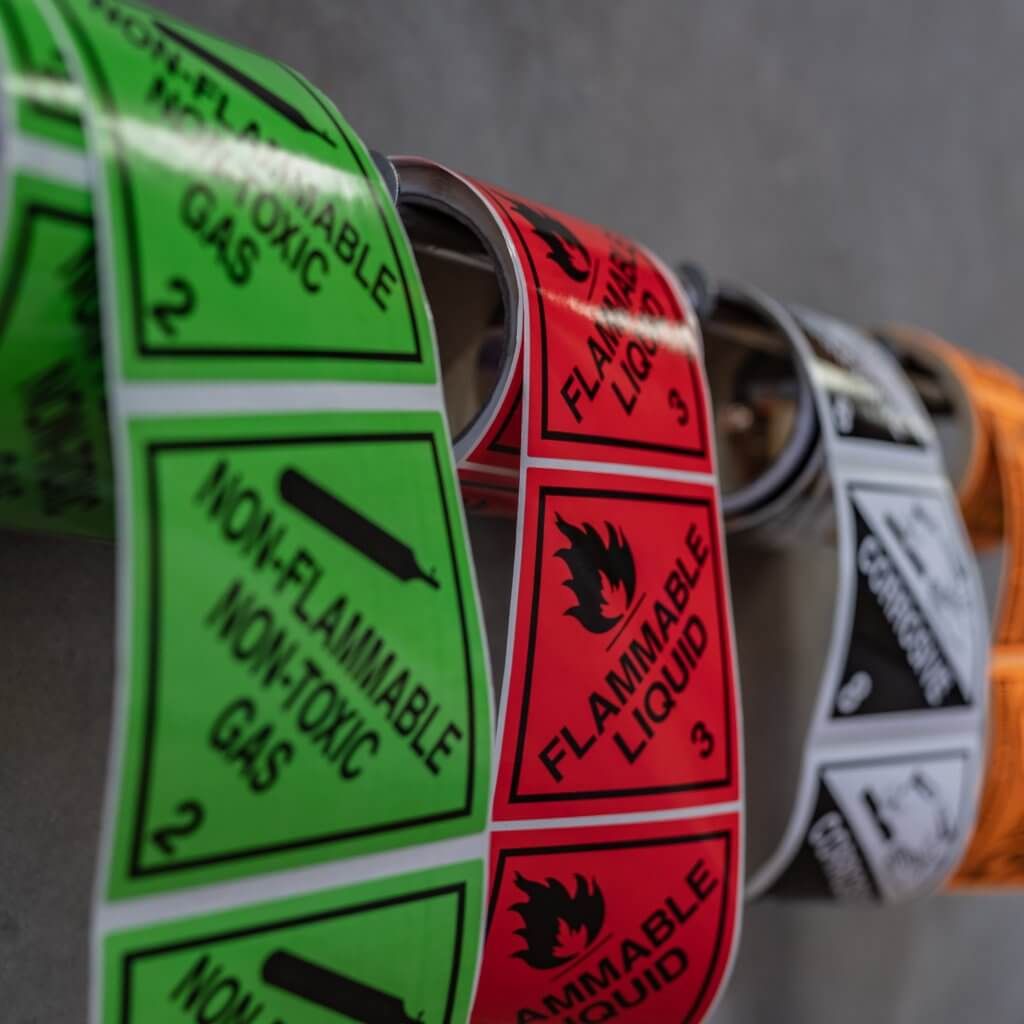 The Work Health and Safety (WHS) Regulations established the Globally Harmonised System of Classification and Labelling of Substances (GHS) to categorise workplace hazardous chemicals and communicate their hazards through labelling and safety data reports. The Code specifies the type of information that must be included on labels for varying toxic substances so that consumers of these chemicals in the workplace can recognise any risks associated with the appropriate chemical classification and take the necessary precautions to eliminate or reduce the risks. Australia has adopted these standards and Safework Australia provides detailed information on the transition.
The attached poster depicts GHS signal words, pictograms, and hazard statements for every GHS category and class defined by the WHS Regulations. It can support the time to prepare labels or effectively alleviate the relationship between each hazard class and the various pictograms, signal words, and hazard declarations.
Examples of the signs and information are in the extract from the GHS poster below.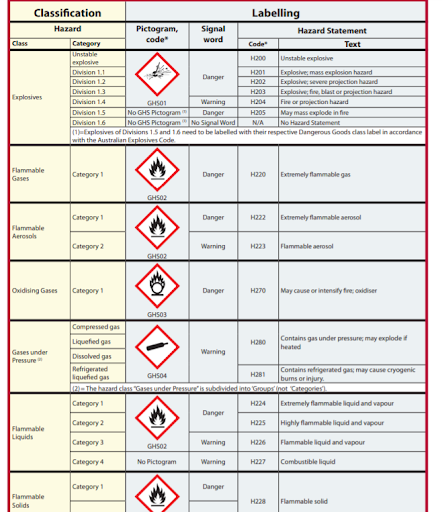 Rapid Clean provides a FREE CHEMICAL HANDLING TRAINING course for customers to become aware of safe handling of chemicals, and how to interpret safety labels and usage instructions.
Category
GHS is a method for determining whether or not a chemical is hazardous to human health and safety. It entails determining and analysing a chemical's physical qualities as well as its health impacts. What information is given on the label and the Safety Data Sheet depends on classifying a hazardous substance (SDS - previously known as Material Safety Data Sheet). Based on the Globally Harmonised Method of Categorisation and Labelling of Chemicals, the Work Health and Safety (WHS) Regulations offer a new system of chemical classification and hazard communication on labels and Safety Data Sheets (GHS). For workplace hazardous substances and dangerous goods, this will replace the classification and hazard communication systems. It will not, however, substitute the regulations for the transportation of hazardous items. Rapid Clean Newcastle website has direct links to latest supplier SDS sheets from the main menu.
Labels For Hazardous Chemicals Contain Information
GHS code words, pictograms, and hazard declarations for every GHS danger class and category authorised by the WHS Regulations are now mandatory disclosable items on labels and SDS for workplace hazardous substances, according to this poster. On 1 January 2021, Australia began a two-year transition to the 7th revised edition of the GHS (GHS 7). During the transition, manufacturers and importers may use either GHS 3 or GHS 7 to prepare classifications, labels and SDS for hazardous chemicals. From 1 January 2023, only GHS 7 may be used. During the transition, suppliers and users of hazardous chemicals may continue to supply and use chemicals classified and labelled under GHS 3. However, suppliers and users of hazardous chemicals should not supply or receive stock manufactured or imported after 31 December 2022 if it does not have up-to-date labels or SDS under GHS 7.
The two-year transition period will:
allow time for manufacturers and importers to prepare new classifications, labels and

SDS

for their hazardous chemicals,

keep Australia in line with our key chemical trading partners, who are also adopting

GHS

7, and

ensure classifications, labels and

SDS

are based on the most up-to-date system of classification and hazard communication
Examining labels
You must examine labels regularly to ensure that they are up to date by looking for user expiry dates, which may indicate the chemical's dangerous qualities alter due to:
A change in the formulation or constituents.

Additional knowledge about the products or one of its ingredients' risks becomes available.

A hazardous chemical's classification can change.
If you need more information regarding Dangerous Goods labelling, contact us directly! Rapid Clean Newcastle Pty - www.rapidcleannewcastle.com.au - tel 02 4908 2333