Home

/

Cleaning & Chemical Industry News | Rapid Clean Newcastle
Cleaning Chemicals Industry News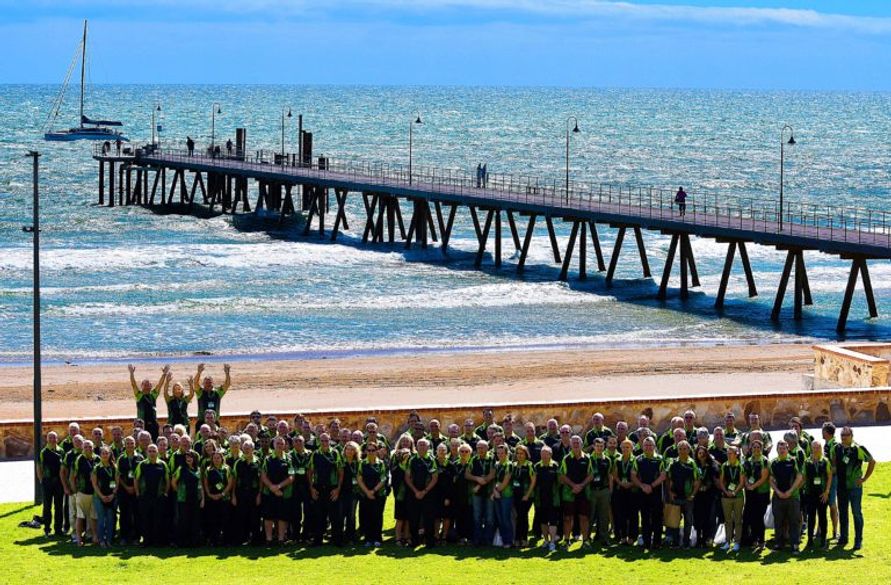 RapidClean raises $9,000.60 for Cancer Council Australia!

---
RAPID GROUP GOES INTERNATIONAL
The Rapid Group is going international. 4 cleaning supply shops located in New Zealand who will commence trading using the Rapid Group marketing and buying power from July 2017. This strategic expansion is in response to major customer and the Rapid Group preferred suppliers encouraging expansion, to deliver the high standards of professional service they receive in Australia from the 50 member across the country.
Rapid Clean Newcastle is a long established large member of the Rapid Clean network of dealers, offering high levels of immediate fill rate on orders, superior product and usage advice, technical service on equipment in our workshop, and local ownership and local employment.
---
AS PART OF THE SCOTCH-BRITE 96HEX DUAL PURPOSE SCOURER LAUNCH 3M & RAPIDCLEAN ARE GIVING YOU THE CHANCE TO WIN A TRIP FOR TWO TO THE NEWCASTLE SUPER CARS 500 WITH FLIGHTS, TRANSPORTATION AND 2 NIGHTS ACCOMMODATION AT THE ANCHORAGE HOTEL & SPA INCLUDED!
---
Financial Year End tax savings encourage investment in Mechanised Cleaning before June 30 2017.
The end of Financial Year at June 30 2017 is looming as a FINAL opportunity to buy equipment below $20000 and write it off instantly instead of depreciating it. It's a great contribution from the government towards improving the quality of cleaning, reduce costs and improve safety by small businesses with turnover below $10m pa. After that date assets over $1000 will be depreciated over the years of their useful life.

Cleaning Managers are under relentless pressure to cut costs. The biggest cost is labor, and mechanised cleaning of floor and wall surfaces is generally faster and more effective than manual cleaning. Vacuums, Sweepers and Scrubbers replace brooms, scourers and mops doing it faster, consistently, and more thoroughly. Time saved can lead to reduced operator hours, or diverted hours to other cleaning projects that often get deferred.

Mechanised cleaning also brings controlled usage of chemicals that reduce cost, and reduced chemical flows into the environment. Vacuums with filters gather and retain dust instead of stirring it up into airborne dirt and sometimes harmful bacteria that can be breathed in by staff and customers.Mechanised cleaning reduces manual effort, bringing reduced WHS claims for injury at work. Floors that are cleaner, and drier, also reduces safety hazards that are legally and financially costly.
Talk to your financial advisor and have them visit Rapid Clean Newcastle to see the great range of equipment that is the widest and best quality of any cleaning outlet in Newcastle or the Hunter Valley!

Superior Cleaning Supplies
---
HAND HYGIENE DAY - 5TH MAY 2017
Hand hygiene and Infection Prevention and Control more generally are key weapons in the fight against Antimicrobial Resistance (AMR).
WHO'S 5 MAY 2017 CAMPAIGN SLOGAN, "FIGHT ANTIBIOTIC RESISTANCE – IT'S IN YOUR HANDS" DEMONSTRATES THE UNITY BETWEEN AMR AND INFECTION EFFORTS.
IPC leaders need to champion hand hygiene campaigning and progress their journey of integrating WHO's "core components" for IPC in every health facility.
Everyone can play their part and here's how:
Health workers - clean your hands at the right times.

Chief executive officers and managers of health facilities - support hand hygiene campaigning and IPC programmes to protect patients from antibiotic resistant infections.

Policy makers - stop AMR spread by demonstrating national support for and commitment to infection prevention.
Find out more about WHO's campaign on hand hygiene and IPC - WHO 5th May 2017
Please ensure that you visit the WHO link above and review the posters, email banners, resources available for promotion of the Hand Hygiene Day 2017.
SHOW YOUR COMMITMENT AND REGISTER YOUR ORGANISATION WITH WHO TO SHOW YOU SUPPORT FOR HAND HYGIENE - SIGN UP NOW!
Read our blog on the Importance of Hand Hygiene.
---
Click here to read full Inclean article
---
RapidClean Newcastle News
Larger manufacturers supply internet sales channels and unspecialised industrial dealers destroying the specialised dealers and their brand effectiveness. End users then experience poor product selection, cleaning performance and trouble shooting. In the November-December issue of the Inclean Magazine two of our team members Stephen Makins and Lindsay Guy discuss how cleaning machine brands are devalued by unspecialised dealers.
---
MAKINEX
Australian manufacturer makinex has appointed Rapid Clean Newcastle as its Newcastle equipment and service retailer. The strong equipment experience offered by rapid complements the quality design and construction of Makinex high pressure washer equipment. With Australian and export sales of over 800 units, Makins rotary high pressure washer shave proven themselves in end user and hire fleets. The variable 1000-4000 PSI, coupled with Honda engine, integrated lance, and galvanise dframe, make for a robust high eprformance machine at affordable prices. Visit thye Rapid Clean showroom to see ademonstration of the machine.
---
Carpet Training
Carpet Cleaning Training was held at Rapid Clean Newcastle premises 16th Sept for customer staff. The chemical options and considerations were presented by experienced chemical engineers from Applied chemicals, local experts in carpet cleaning chemical technology. Then a wide range of equipment was demonstrated by Rapid staff, merging the theory with practice to stimulate awareness of technique and challenges. A week later, advanced training occurs on cellulosic browning. The event is part of the value added proposition Rapid Clean Newcastle presents to customers t partner their employee and business capabilities, to be more than just a product conduit. We are a meaningful knowledge base for cleaners and major end users needing assistance to optimise cleaning effectiveness of people and product.
---
INCLEAN ARTICLES & RAPID NEWS
Inclean Articles 2015
Inclean Article November December 2015-Cleaning Machine Brands are devalued by unspecialised dealers.
Inclean Article November 2015 - RapidClean's buying power continues to drive the group's growth.
Inclean Article September - October 2015 Rapid Group's INPACS membership benefits its customers.
Inclean Article July - August 2015 RapidClean Group supports Aussie manufactures first.
Inclean Cover May-June 2015 Featuring RapidClean on the front cover of Inclean Magazine Issue 3.
Inclean Cover Story May-June 2015 RapidClean Cover Story featuring Our Company Profile and Livi Partnership.
Inclean Advert May-June 2015 RapidClean 'One-Stop-Shop' Advert featuring our product range and store locations.
Inclean Advert March-April 2015 Procurement in the cleaning industry is maturing, centralising and becoming more professional.
Inclean Advert Jan-Feb 2015 RapidClean rolls out BSCAA online training to its members
Inclean Articles 2014
Inclean Article February 2014 - Rapid Group Conference 2013
Inclean Article March April 2014 - Cleaning Industry Challenges
Inclean Article March April 2014 - Online Induction Course
Inclean Article March April 2014 - Service, Flexibility and Advice
Inclean Article May June 2014 - RapidClean given exclusive distribution of Dry Fusion
Inclean Article November December 2014 - Rapid Group kicks goals in achieving 'outstanding result' in flat market

Rapid News 2015
Rapid News 2015 Issue 1 - Featuring 'Online Cleaning Courses' and National Accounts update
Rapid News 2015 Issue 2 - The Rapid Group continues to expand with 47 stores Australia wide.
Rapid News 2014